Are you ready to order?
To pay thru Paypal, Email us with your package choice and
your Paypal address and we will send you a subscription invoice

Don't see the right package for you? Email Dixie for a quote.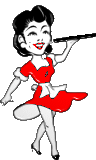 Want to cancel your service?
Click below.


*If you did not pay through
Paypal's payment subscription
you must email us to cancel
your hosting plan!